Cloud Campus – the new way of working as a team, from the comfort of home.
Cloud Campus has arrived to change the way we see work from home jobs. When thinking about working from home, some things cross our minds. One of them is, definitely, the disadvantage of being a lonely reality. For those who are used to go to a physical office every day, be with colleagues, share ideas, knowledge and work side by side, working from home may seem like a nightmare. Fortunately, this reality has changed.
Since September 2019, Teleperformance Portugal had been passionately building its 12th campus! This new campus translates better than ever the essence of Teleperformance – Developing top talent within high performing teams, to offer a memorable experience, every time we interact with a customer. Yet, this campus is totally different from the others: Teleperformance Portugal wanted to access top talent wherever it lives, so the company has built it… in the cloud.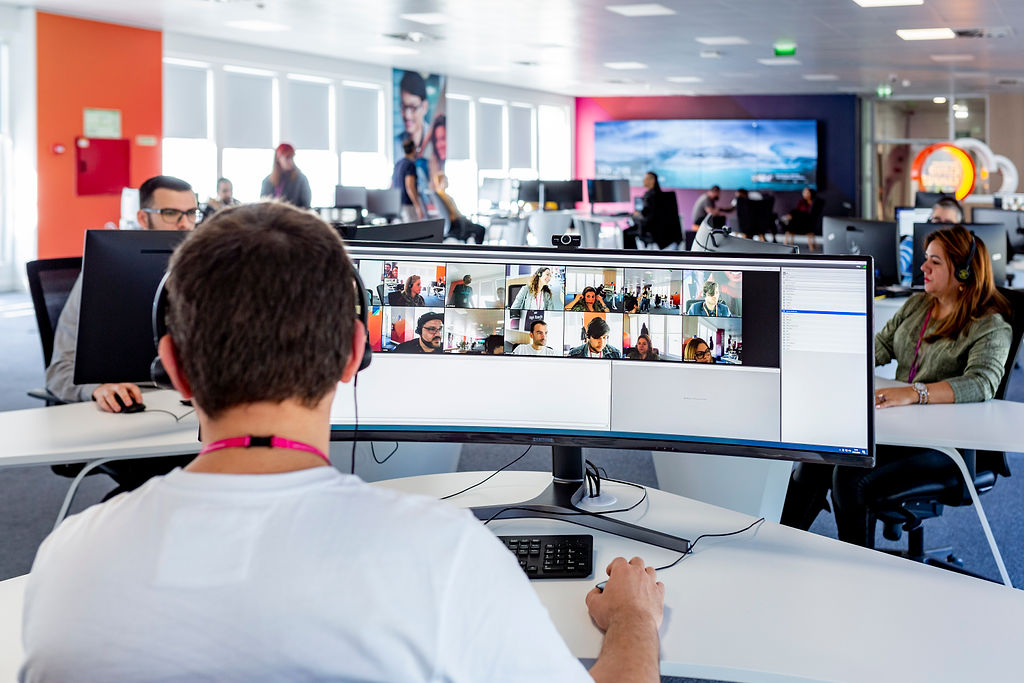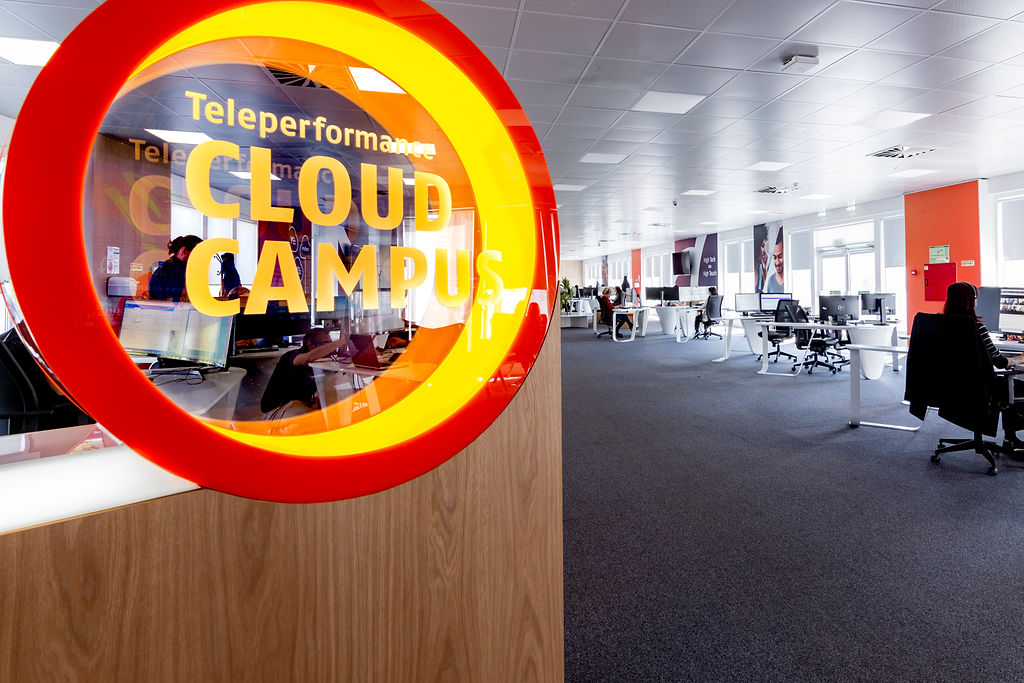 And, just like that, the idea of being lonely when working from home just disappeared!
Cloud Campus is this new business model that, based on several collaborative tools, gives team members the possibility to be in permanent contact, in a virtual work environment, from any geography of the world. Can you imagine being at home and working closely with your team, made of people from all continents around the world? Well, we can assure you this is not the future, this is already happening in Teleperformance Portugal. Still not convinced?
Check the video to better understand this new concept and if you want to really dive into this new solution, check Cloud Campus Youtube channel, subscribe it and have access to dozens of videos that will guide thought out all Cloud Campus process.
Another very important aspect regarding Cloud Campus is the possibility of career growth. Most of the times, when thinking in a work at home job we tend to believe it will very difficult to achieve any kind of promotion. Cloud Campus also changed this perspective. Supported by the most recent technological evolution (5G internet, increased quality of videoconferencing solutions, collaborative platforms, massification of laptops, etc.) and an excellent team of trainers, Cloud Campus offers intensive training to all the team members, as well as guarantees a close monitoring from the supervisor, with frequent one-to-one meetings. This way, Cloud campus team is always receiving positive feedback and training, so that career progress is guaranteed.
If you are interested in knowing more about working from home, you should check these articles:
Working from home office: which are the skills you need to succeed
Work from home routine: how to improve it?
Also, check all the available vacancies and be part of Teleperformance Portugal's amazing team!