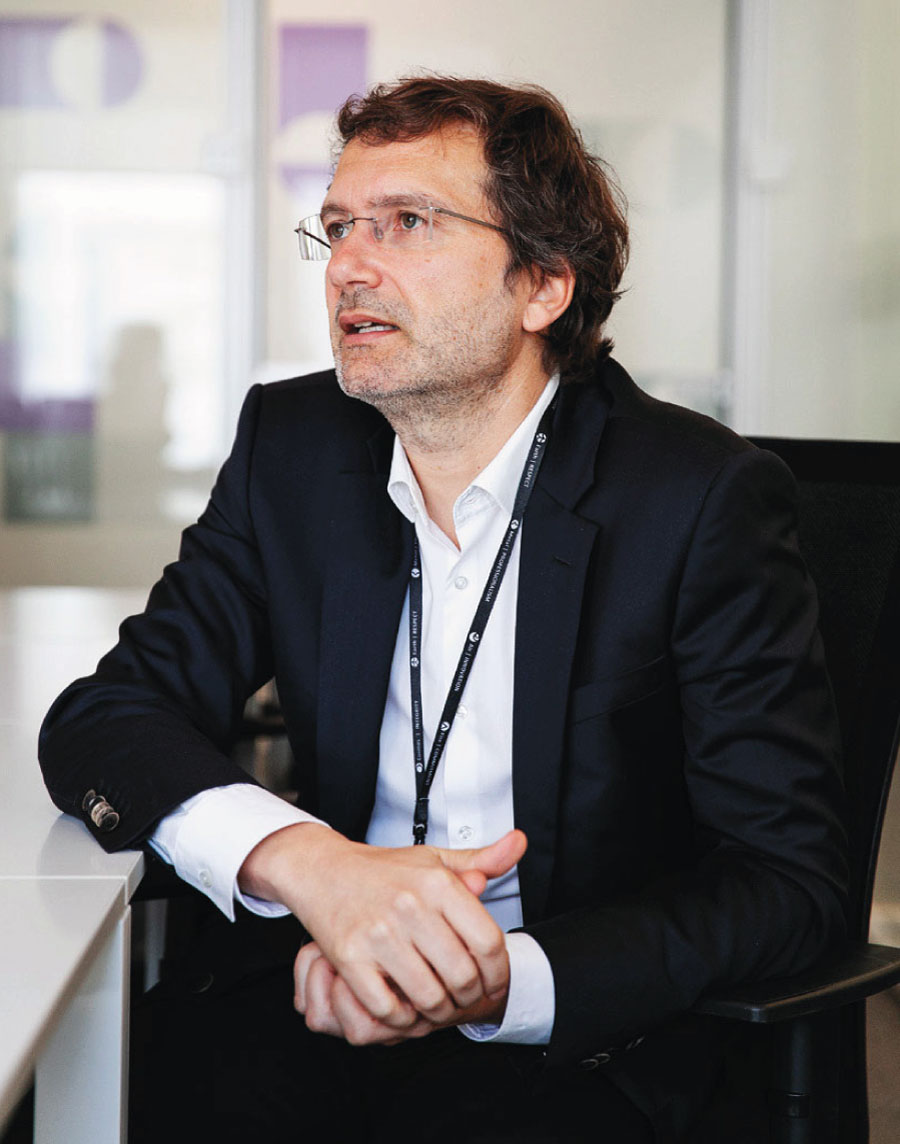 João Cardoso CEO Teleperformance Portugal and Member of the Executive Committee of the Teleperformance Group, with functions of R&D and Digital Integration.
"It's for doing everything through the internet that people need us"
João Cardoso CEO Teleperformance Portugal in interview by Exame Magazine.
The contact centers of the French Group in Portugal, led by João Cardoso CEO Teleperformance Portugal, have grown at a rate above 30% per year. The massification of virtual services and the changes in consumer habits, which lead us to subscribe instead of buying, guarantee the good health of the business.
Teleperformance's schedule changes are similar to the opening of some mini Olympics. Thousands of young people, 86 nationalities and 36 languages, give way to others who will spend the next few hours from a phone call or a mouse click away to answer the questions and respond to consumer complaints scattered around the world. The multilingual model, implemented in Portugal by the French multinational, continues to be fueled by a lot of foreign labor. If recruitment were only indoors, the company would not have scaled and would not have grown so much, admits João Cardoso CEO Teleperformance Portugal subsidiary.
João Cardoso CEO Teleperformance Portugal, you have been at the helm of this company for 16 years. What do you imagine yourself doing in the next 16?
I feel that today there is much more to do than there ever was. The industry is changing radically and continues to grow. Every year, the middle class increases by 160 million people worldwide. They have mobile phones and need new services. Virtual relationships between companies and consumers begin to appear. When there was a problem, the customer returned to the store, the services were physically materialized. There were no virtual services. Today, this happens less and less. E-commerce is skyrocketing – in China, 30% of commerce is electronic; in the UK, around 16% -17% – and people also seek support remotely, which makes our services even more necessary. Another change is the migration from the acquisition model to the subscription model. Instead of buying a car, the customer makes a subscription to a car sharing service. Instead of buying a CD, subscribes to a streaming service. Now, streaming video or music companies need to provide an excellent service to retain the customer. We are witnessing a revolution of thousands of millions of euros if in this subscriber model, which requires much more of our services than the previous acquisitions model.
Did the massification of the internet and the emergence of new services increase the business of contact centers?
It was said that, with the internet, this sector would shrink, but the opposite has occurred. It's by doing everything through the internet that people need us. We have several combined factors: more consumers make more acquisitions and more subscriptions online, causing an explosion in the number of interactions between customers and companies. And companies are increasingly in need of Artificial Intelligence solutions because they have no other way of responding to this phenomenon.
How have you responded to new customer needs?
We invested on digital solutions. We develop competences at the level of Artificial Intelligence and robotic process automation, identifying repetitive processes and managing to robotize them. Repetitive tasks, which do not add value and are even frustrating to people, make work more enjoyable and more productive when automated. Each year, the group invests around 150 million euros in technology. Each of the subsidiaries benefits from this investment. Last year, we acquired Intelenet, in India, for 1 billion euros with the goal of accelerating automation capacities.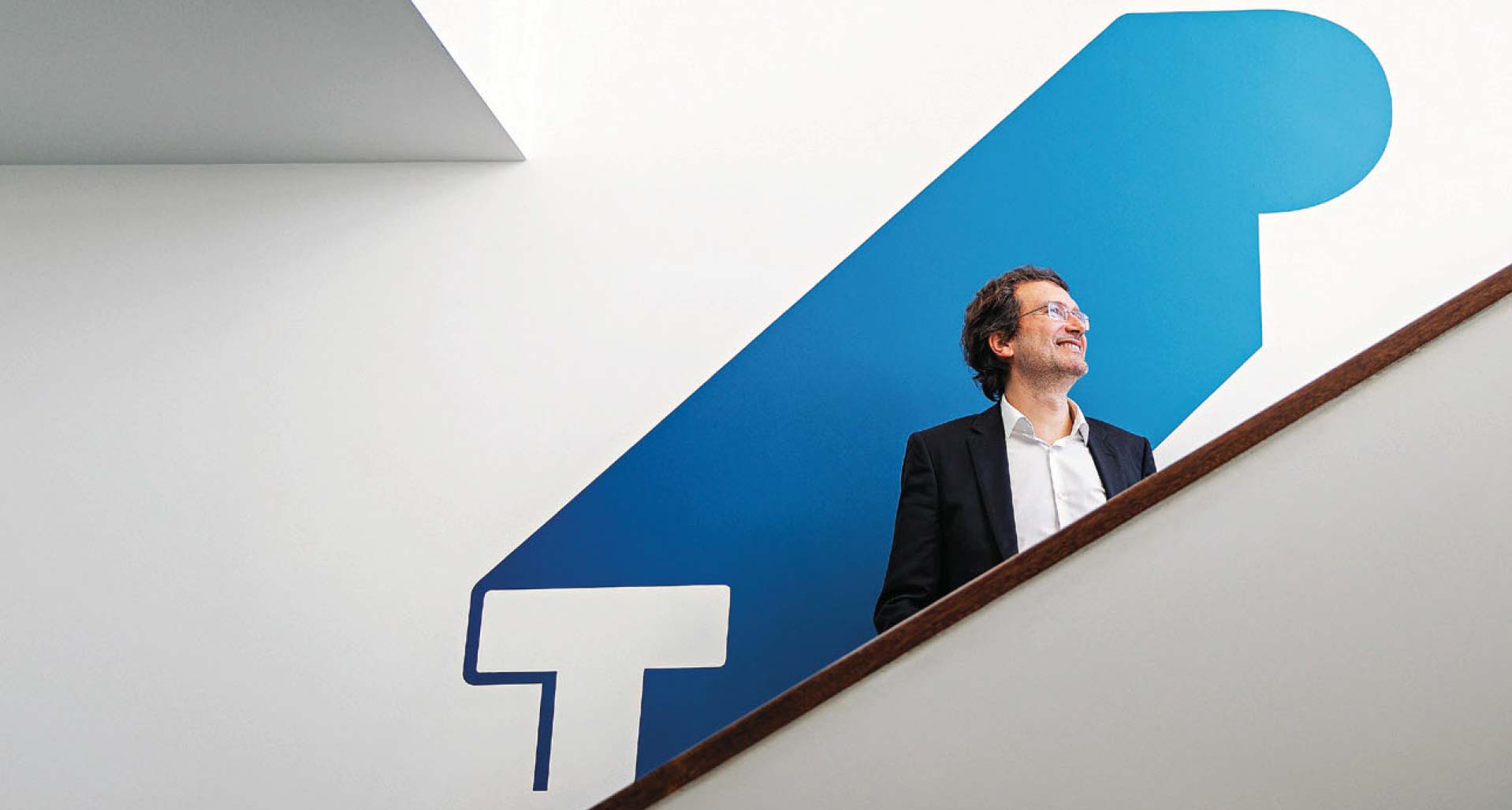 For how long will the contact center business grow? What is the forecast?
This company has been growing continuously for 16 years, at an average rate of 33% per year. We've had 50 percent growth times. If Teleperformance Portugal continued at this rate, we would have 450,000 employees in 15 years. However, I don't think that's going to happen, otherwise the entire population of Earth would be working on Teleperformance in about 40 years [laughs].
How did you manage to grow in the crisis years?
We have never had a crisis year. We grow at least 20 percent annually. The need for these services was always great and there was no one to provide them.
What distinguishes your services from the rest of the market?
In 2003, when we were acquired by Teleperformance, we had 200 people, a contact center in Lisbon, and we were essentially telesales. In that year, we launched a more customer service oriented project and won many accounts. In 2004, I found it interesting to develop a model that would serve several countries from Portugal. At the time, it was a very innovative concept. Teleperformance Group was the third largest in the world (today it is leader), but the Portuguese company was small. Each subsidiary of the group worked for its market and developed offshore solutions, taking advantage of the cost differential. The US market was served from India, the French market from Tunisia and the Spanish market from Argentina, and later from other countries. The multilingual model seemed interesting to me, because there was a greater mobility of people in the European Union (EU) and more receptivity of companies to consider the centralization of services.
What were the advantages of Portugal?
I didn't think much of it at the time. I was busy running the Portuguese company [laughs].The costs of telecommunications had greatly reduced, and this made it possible to provide services from other countries. There were also advantages in centralization. An organization that has small customer support centers scattered across Europe, managed separately, each with its IT, training, recruitment, earns much more by bringing everything together and starting to deliver the service from countries with reasonable high costs. It seemed to make sense to me. We wouldn't be able to bring a big brand here, because the group would not let us take that risk, but there were customers that we could address for such a solution.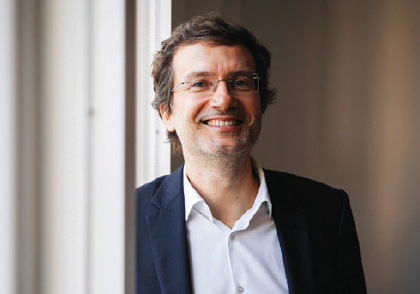 Was it difficult to convince the main company in France of the benefits of a multilingual model in Portugal?
There were no barriers and no major motivation. There was no discussion. Subsidiaries had plenty of autonomy. For us, the critical point was the creation of a model that was scalable, but this was one of the great arguments against this model. It worked with 60 people in a contact center, but it was not known if this would work with 600. However, we have shown that the model is scalable. We have more than 6 thousand people in our multilingual centers and we are not in the limit.
"The subscriber model needs a lot more of our services than the previous acquisitions model"
João Cardoso CEO Teleperformance Portugal
Who were the first customers to test the new model?
We started with a client in the logistics area that was looking for innovative contact center solutions. For them, it was also a risk. We had no business in foreign languages ​​and we could not demonstrate that we would capture talent to execute the model. The service provided to this first client had 60 people, divided by 12 languages. The largest groups were French, German, English and Italian.
Did you have to recruit nonresidents?
The French and English groups were made with Portuguese. Those of German and Italian were made with Portuguese and with foreigners who already lived in Portugal. Outside the country, we hired a Finnish, a Swede, and a Flemish. Having proved that it was possible, it became easier, and then we got two companies in the automotive sector.
Was the model tested in Portugal adopted by other subsidiaries?
Yes. Between 2006 and 2007, the group understood that the model had a very great potential and, from then on, we launched an establishment a program in other subsidiaries. The market's need for this type of solution was already enormous.
Why? What was the biggest advantage? Lower costs for customers?
By centralizing several centers, even in a country like Germany, there is a huge cost reduction, but that is not the only advantage. The biggest benefit is agility. We work with organizations that have to act very quickly, when there is a process change or a new product, and we can be more agile because we centralize the activity. We have reaction times of less than a day for things that would be done in three or four weeks. In addition, our know-how is unrivaled, the ability to attract talent is tremendous and that of attracting business is even greater because we have Fortune 500 brands. If that did not work, they would not be with us. Whenever a customer visits us, we win the contract. The model is so interesting, it is so well demonstrated and we have such strong marks that we are unbeatable. We positioned ourselves on the multilingual model very soon, we had time to grow and we built a strong position. Today is not like that, there is not so much time to grow.
When did you start recruiting labor outside Portugal?
From the beginning I always considered recruiting outside of Portugal and having an offer that was attractive to people. Without it, there would be no scalability. If we were dependent on recruiting in Portugal, we would hit a limit.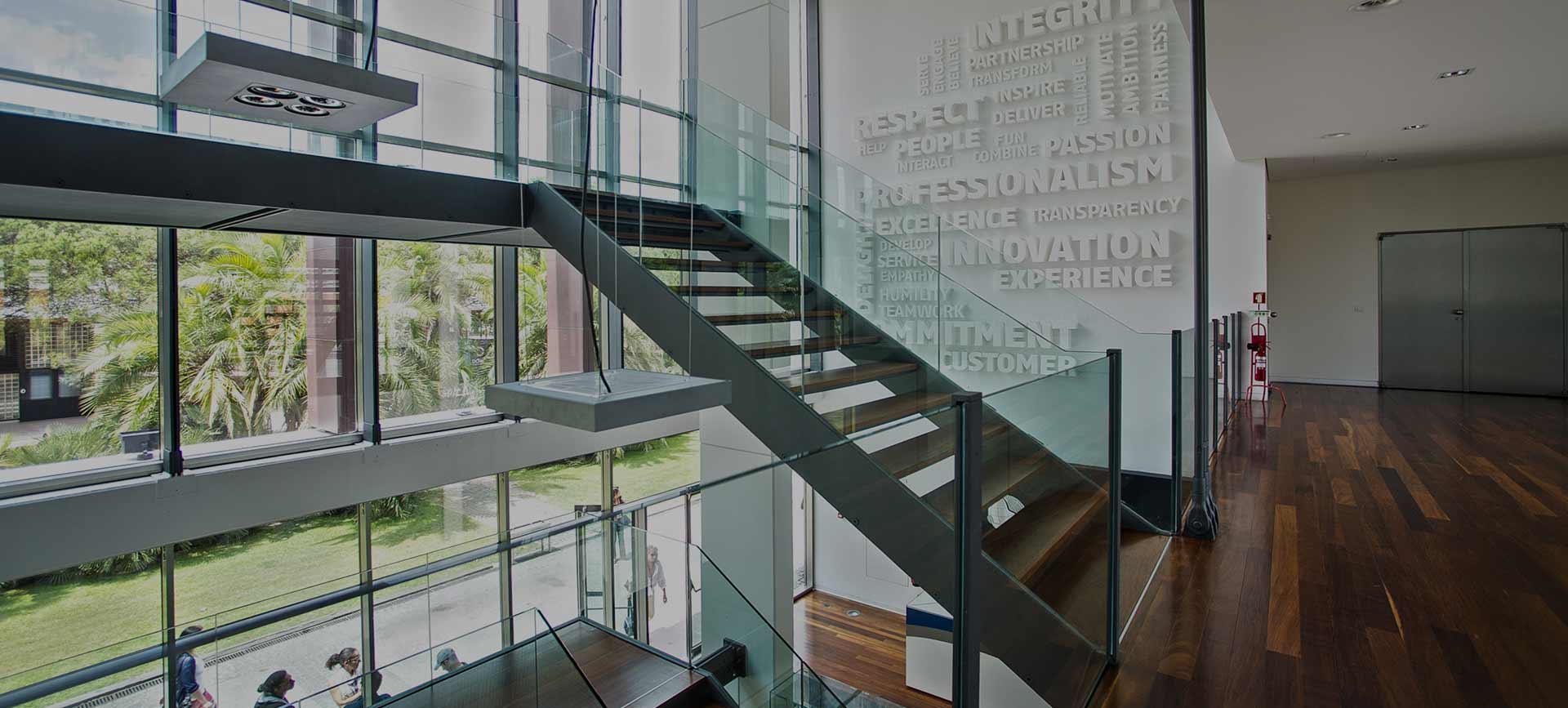 Was it difficult to recruit abroad?
We are world leaders in this area of ​​customer service, today business service, which is one of the fastest growing. There is a unique career potential. I have colleagues who started working 6 or 7 years ago and now run teams with thousands of people. There are only a few companies where they could have done this. Career is the first factor of talent attraction. Around this, we work on corporate culture and the spirit of inclusion. For nine years we have been one of the best companies to work for, namely in the EXAME magazine ranking. This works as a business card for a person who is in Germany. Another aspect is the team. We have people of 86 nationalities, who speak 36 languages ​​as diverse as Farsi, Japanese, Malay or Afrikaans. It is very attractive for those who want to make a career in another country.
Especially for those very young?
The average age of our employees is 27 years. They are young, but didn't leave college just now. They already bring with them work experience.
Are you a company that is recruiting permanently?
So far yes, because we have always been growing. Growth allows us to attract talent and offer a career to people. In addition, Portugal is an interesting country to live.
When did Portugal as a destination start helping recruitment?
In 2003 or 2004, Portugal was not yet in fashion. It was a country that people had heard of but had not yet visited. It had a certain exoticism as an unknown destiny. We created the Atlantic Experience concept that we still use today to appeal to the imagination of those who live in Central Europe. We have added career, enterprise, multiculturalism and country. We also work to remove all barriers of change. The biggest of all is the accommodation. It's we who deal with it, but also travel, social security, tax number, residence document…
Today is extremely difficult to find accommodation in Lisbon. How do you do it?
We created a network of owners that allows us to house about 4 600 people in 1 400 rented apartments. Many employees then find their own home.
Did the rising of rent prices increase the costs?
There has been a rise, but the owners recognize us as a very stable partner that ensures them, in addition to income, a low turnover, because we keep the occupation for long periods of time. The owners who 16 years ago started working with us are still with us.
What is the average length of stay of non-residents?
It's about three years. We try to attract people for long periods, but one aspect of our business is customer support at peak times. About a third are e-commerce companies, with large business fluctuations, particularly during the Christmas period. In order to have capacity for these peaks, we bring people for shorter periods, which can then migrate to other programs. This model works because we have been growing all the time.