State of the art facilities is just one of the many perks of working in Teleperformance Portugal.
Teleperformance Portugal is known for its state of the art facilities. 12 modern, central and highly functional buildings, carefully thought to combine the most recent technology, accessible to every employee, with the best leisure areas, in order to find the perfect work-life-balance and healthy workplace to the team. A team that is made of 11.000 employees from 95 nationalities, with different cultures, backgrounds and needs. All these characteristics are taken into consideration when planning and preparing a new building from where our team will provide the best digital business services and customer support to some of the most known brands in the world.
Teleperformance Portugal's headquarters
Known as one of the most iconic buildings in Lisbon, Teleperformance headquarters – called City Center site – are the maximum exponent of what an offices' building should be. The building was inaugurated in 1992 to house the Portuguese Radio Marconi Company. It was, by the way, though for that company that, before the creation of the Portugal Telecom Group, had the responsibility for international calls. And, therefore, the white building represented the Hertzian waves.
Designed by Raúl Martins, the façade of this state of the art building is iconic because it is covered with white aluminum panels.
Inside, Teleperformance Portugal prepared the building to receive and welcome a team of more than 3000 employees.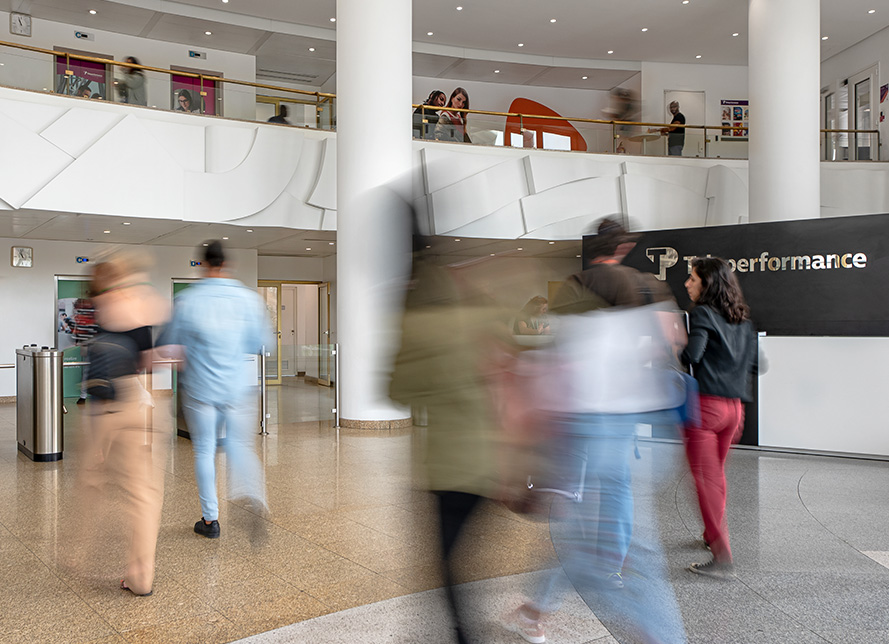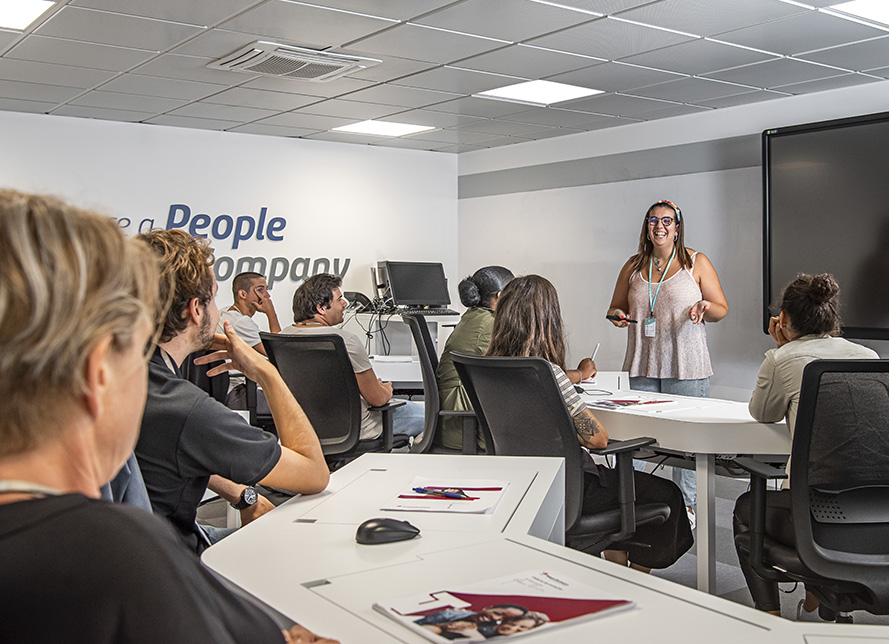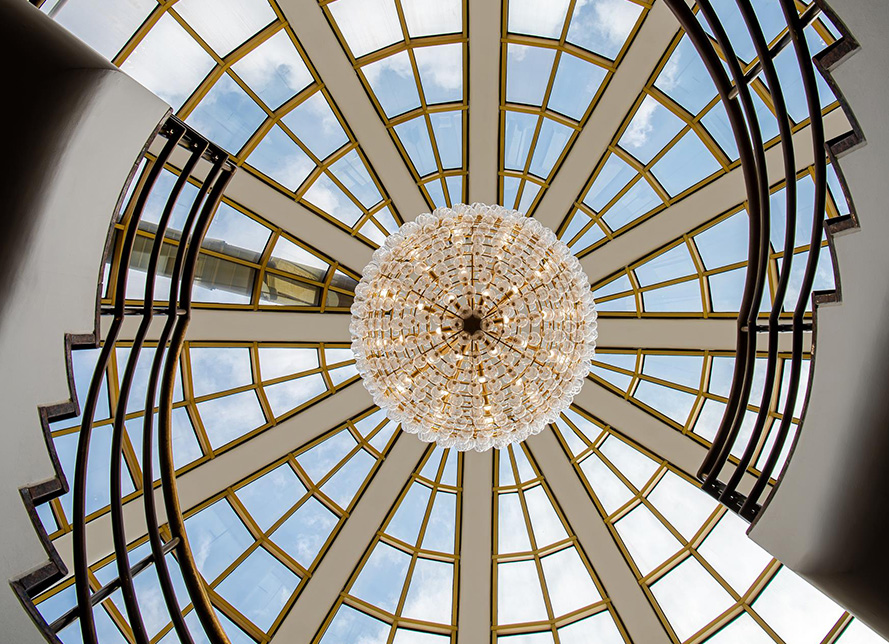 10 floors were transformed into gigantic open spaces, with full-length windows in order to favor natural light, and with the most recent and comfortable furniture. Moreover, inside of each operation opened floor, you can find several leisure spaces, in order to encourage the socializing between all the elements of the team.
What about the common areas?
Well, they were also carefully designed thinking in the best interests of TP's team,  because TP believes that motivation is directly connected to a healthy work environment. We can start talking about the huge and naturally illuminated cafeteria, with amazing architect features such as the roof. This is the space in which the team has access to free healthy food, such as soup, salad, fruit and bread.Also focused on the health and well being of all the employees, City Center has a Medical Clinic totally available to all the team.
And as career progression is one of TP's main priorities, these state of the art facilities offer an innovative Learning Hub, where the team can grow without barriers and with all the tools needed. All 12 rooms, divided by 3 floors, are equipped with new technology and one of them with a specific itouch system.
Curious to meet this iconic and amazing building? You could actually work there and build an international career! You just need to check all our available vacancies and apply!