It's no secret that sports are good for your physical and mental health.
Recognizing this reality, Teleperformance Portugal created a sponsorship sports program called Young Sport Talents.
Since the dawn of civilization, the connection between physical activity and productivity has been known. Sports are a physical activity that tests our athletic abilities, improves physical stamina, our reflexes, and even our mental health. Youth sports play an important role in a person's life besides the physical benefits, it develops lifelong skills and it contributes to the overall mental growth. We can highlight some of the benefits like the development of teamwork skills, it provides guidance, promotes healthy competition, boosts self-esteem and in general, it builds character.
Teleperformance Portugal created in 2016 a sponsorship sports program called Young Sport Talents, which aims to support the training of young practitioners of different sports that reveal an extraordinary talent in their competitive path. The program counts on the participation of athletes of several sports like Surf, Triathlon, Tennis, Taekwondo and the ambassador is an Olympic medalist! The Team Young Sport Talents social media pages are available. You can check their Facebook and the Instagram page, where it is possible to follow these promising youngsters that love sports.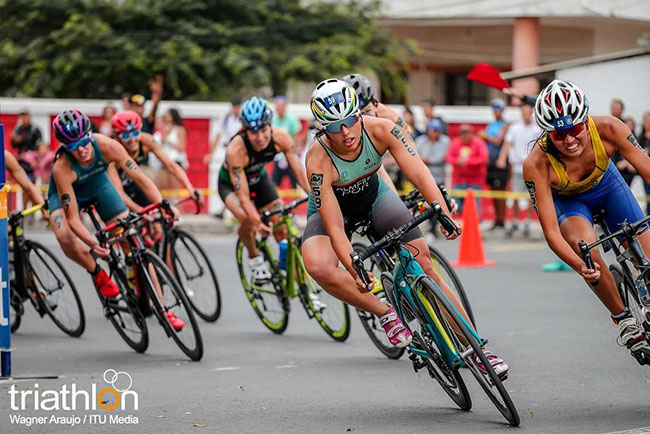 We are very proud to collaborate with gifted people who are all about sports and good energy! We have great examples, among them is Luís (Lula) Perloiro, one of the most promising figures of the new surf generation that has won the title of national champion of surfing sub 18, Madalena Almeida, winner of the 2016 Juniors European Cup in triathlon and silver medal winner in the World Junior Championship in Duathlon. If that was not enough, commitment and talent are also shown on the tennis court, represented by Salvador Bandeira, an athlete that is in the top 100 of the national ranking of sub 18, already having reached the 205th position in the ITF junior global ranking!
Besides these amazingly talented people, we can count with Sofia Cruz, an Olympic hopeful in Taekwondo. With only 18 years, she became a national champion of seniors in the category -67kg. Her effort and dedication also led her to win the 5th place in the European Junior Championship and in 2017, at the under -21 level, finishing in 9th place, which allowed her entry into the Level 3 program of the Portuguese Olympic Committee Olympic hopefuls, in preparation for Tokyo 2020. Vasco Vilaça, a European Triathlon Champion in the category of juniors and the first Portuguese athlete to achieve this title. The gold won in 2017 in Kitzbuhel, Austria has completed a long journey of various achievements of which we highlight the 4th place in the European Championship in 2016.  Today, Vasco Vilaça is one of the big name revelations of Triathlon worldwide and an Olympic hopeful for Tokyo 2020.