Jobs and pizza in the same event? It seems unlikely to happen but when it comes to helping a friend finding some new jobs opportunities and still have fun, our Bring a Friend Program is the best!
Jobs and pizza is the perfect combination as well as Teleperformance Portugal matches with the best people! We know that our multicultural team with more of 10.000 employees is the best differentiating factor. So, it is quite natural for us to think – if our employees are the best professionals, their friends must be too!
Therefore, we created our Bring a Friend program. What is it? Bring a Friend is the incentive program for nominating a friend to work for Teleperformance Portugal. We reward employees who help their friends to be the best candidates for our projects and find the best jobs! No one better than our employees to recommend Teleperformance to their friends and family. This way, employees can have their friends as co-workers and receive a monetary reward. On the other hand, their friends have the possibility to find some of the best jobs in Portugal, speaking their native language and living one of the best experiences of their life.
By this time, you are probably wondering what does the pizza has to do with all of this?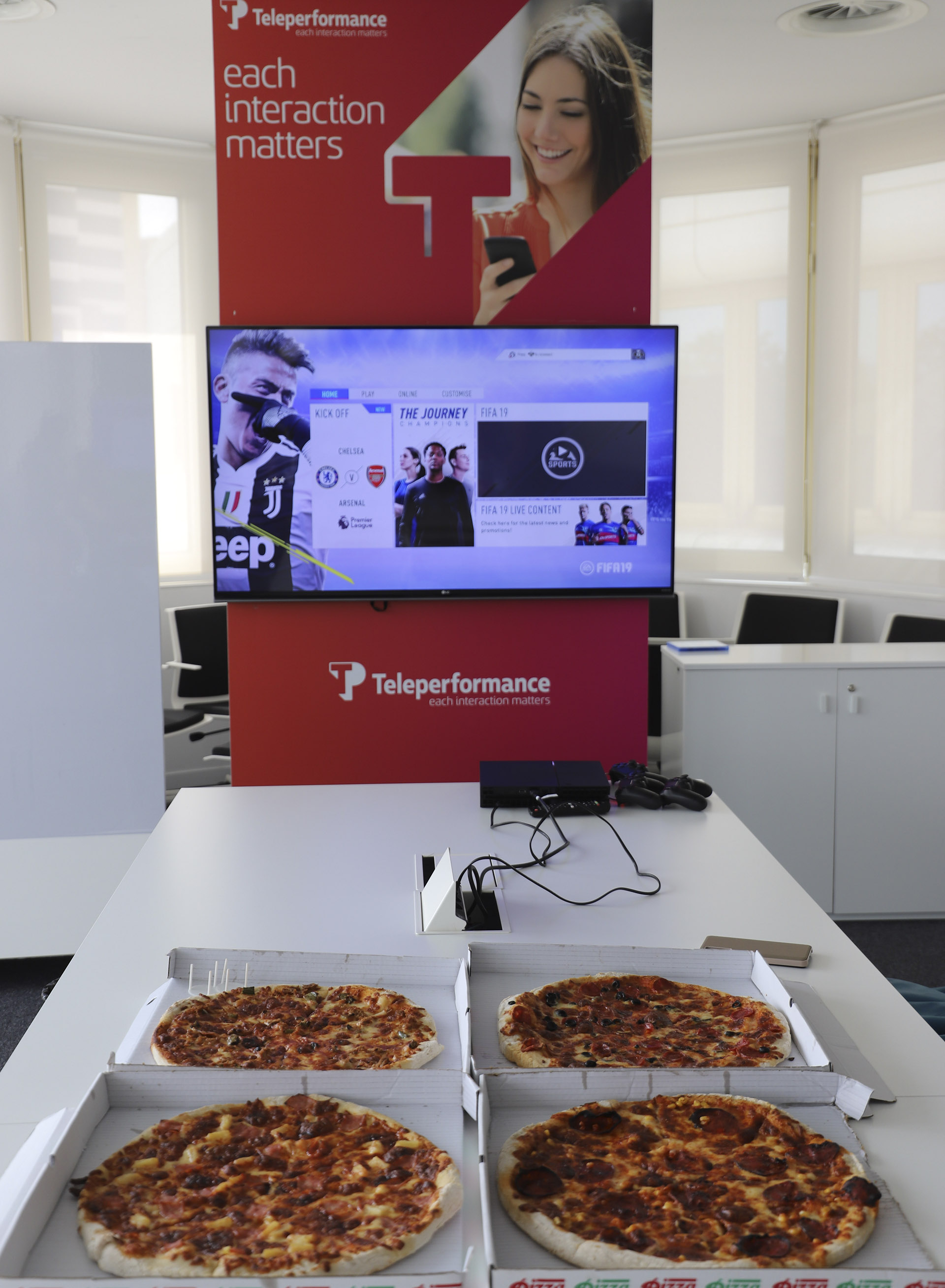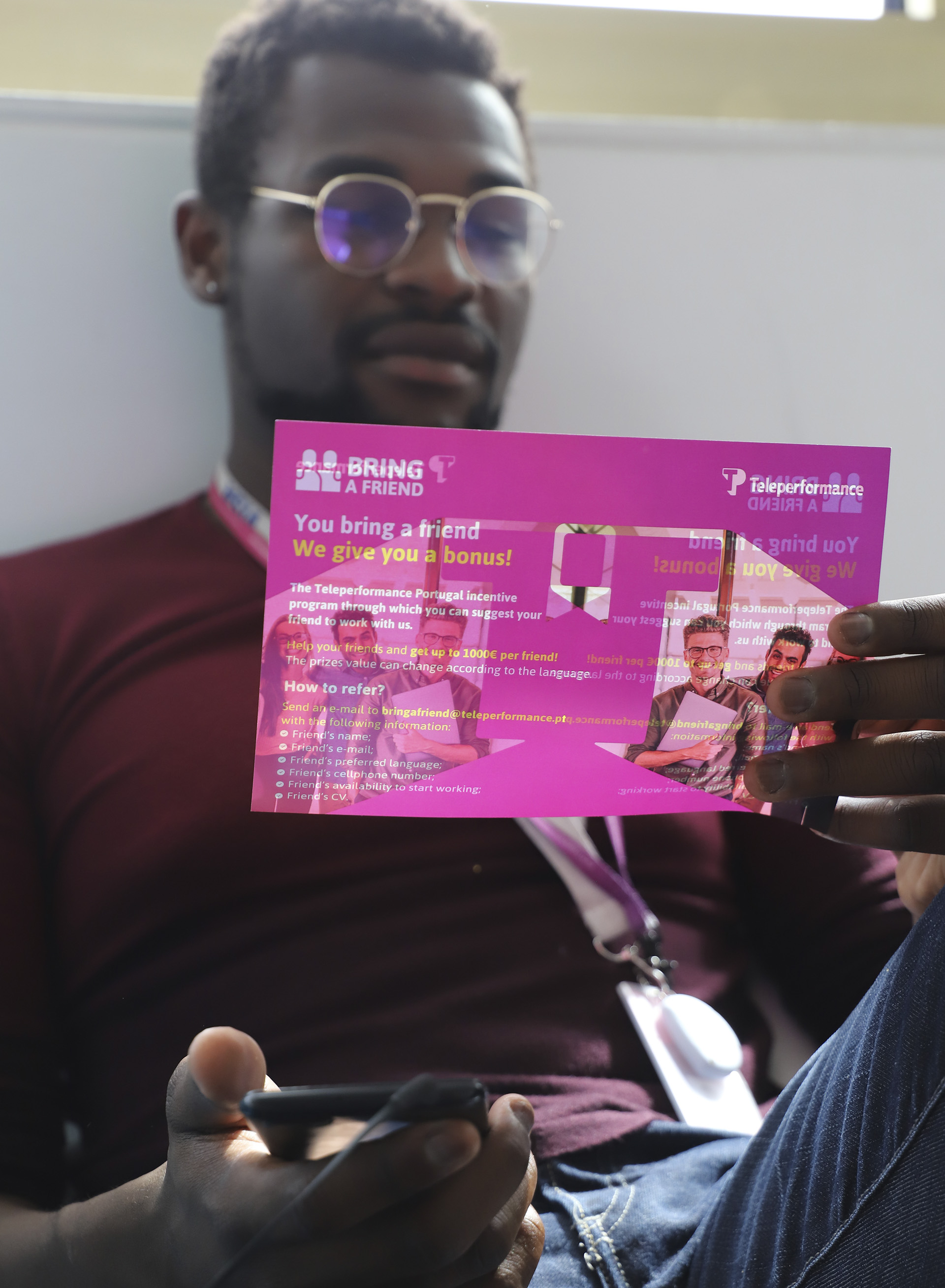 Well, Teleperformance Portugal figured that it would only be fair, while you are referring friends and helping them to find their dream job, that you could enjoy some tasty pizza. This is the concept of our Bafathon event, the best marathon ever. You don't have to run, or even to walk, you just need to show up, help your friends and enjoy! That was exactly what Nádia Correia and Jocelin did!
"I brought a friend's cv and I also came to eat pizza! The invitation to the event was exactly that and I find it very interesting. I talked to my friend, told him about my experience at Teleperformance Portugal and he shared with me that he also would love to work at the company. Bafathon came at the right time, I enjoyed the concept of the event and here I am. I think the Bring a Friend program is very motivating, both for us who are already here and for our friends who want to be part of the team. It's an incentive for me and I like it a lot!"

Nádia Correia

Portugal
"I actually wanted to participate in the Bring a Friend program. I found this the perfect event to do that and, of course, I came also because of the pizza! The program seems like a really nice way to bring some friends to join the team. Some colleagues had already participated, bringing some of their friends, and liked it a lot. Definitely, I have some friends who are interested in joining Teleperformance Portugal and I can help them finding some jobs!"

Jocelin Kasongo-Lubanda

Belgium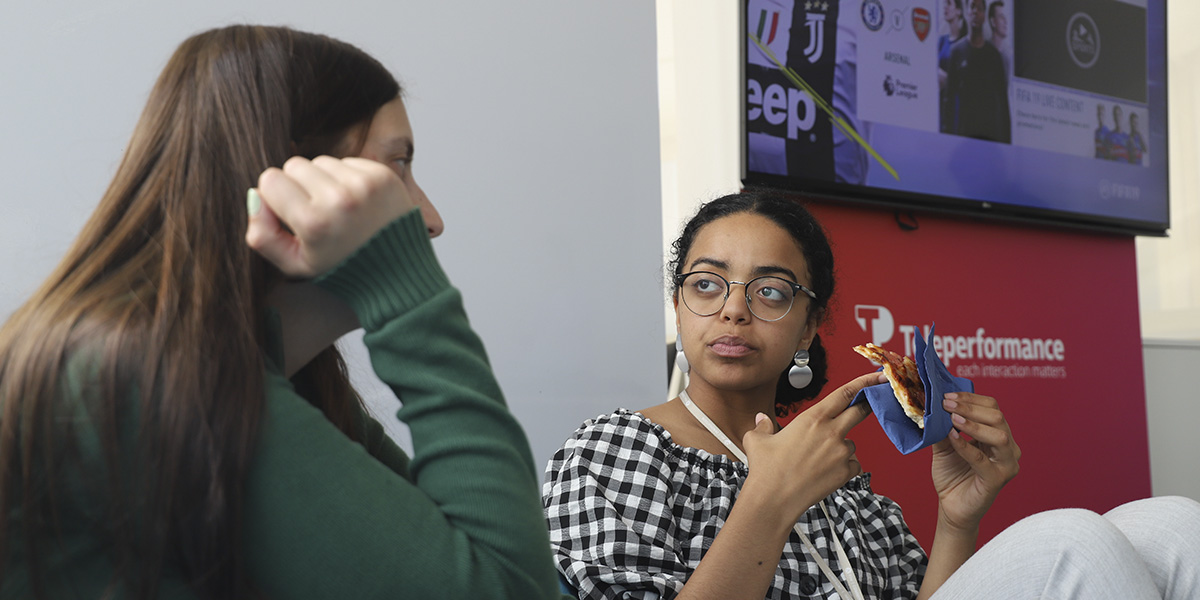 So, the next time you hear about BAFathon, you already know what you have to do! Talk to your friend that works at Teleperformance Portugal and wait for their referral! Meanwhile, you can learn the motto of the event:
You bring friends,
we bring pizza and bonus!