Teleperformance Portugal has redesigned its employee support area in order to generate greater proximity between the company and its professionals.
Teleperformance human resources are our most valuable asset. That's why the company invests so much in creating the best conditions for its employees, in the most different aspects that involve daily work.
Modern offices that guarantee comfort and safety, medical clinics in the buildings, cafeterias with reduced prices or free activities for all are some of the features that we do not give up.
Teleperformance sustains itself as a company of people and has three central objectives in terms of human resources: to hire, develop and maintain talent. To achieve this, we invest a lot in our human resources.

Supporting Teleperformance human resources
One of the most recent innovations is the reformulation of employee support. It's a team dedicated to help Teleperformance human resources that has a lot of experience in doing so.
But internally we always aim to improve. That's why we have decided to implement a redesign in this department, in order to increase the levels of proximity between the support and the employee, contributing to a greater satisfaction of our labor force.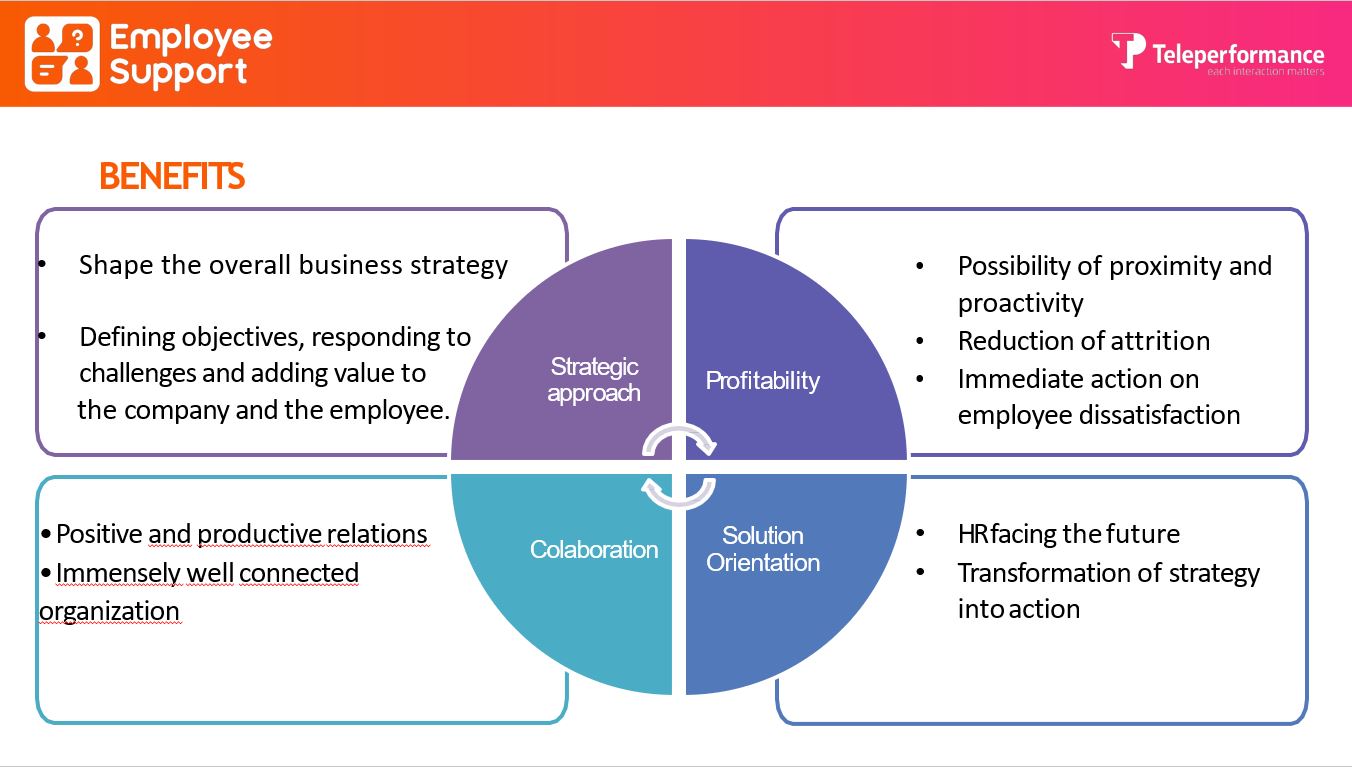 The purpose of this initiative is:
Improving proximity
– An Employee Support member will be responsible for a portfolio of 200 CSRs. Teleperformance human resources have now a permanent internal interlocutor, to whomis possible to directly and personally ask all the questions;
– The employee will be accompanied from the first day in the company until the end of their life cycle in Teleperformance;
– There will be a direct point of contact, allowing Teleperformance a better knowledge to monitor the employee and facilitating the whole process for the latter.
Proactivity
– It will be possible to anticipate the needs of employees, based on the more personalized knowledge that the company will have about each one;
– This closer monitoring will have the effect of increasing retention rates, a natural result of greater employee satisfaction;
– Preparation of action plans within the scope of the continuous improvement of the organization.
Availability
– Each employee will have access to the phone number of the accompanying Employee Support member;
– Possibility of communication through WhatsApp, increasing the convenience of interaction.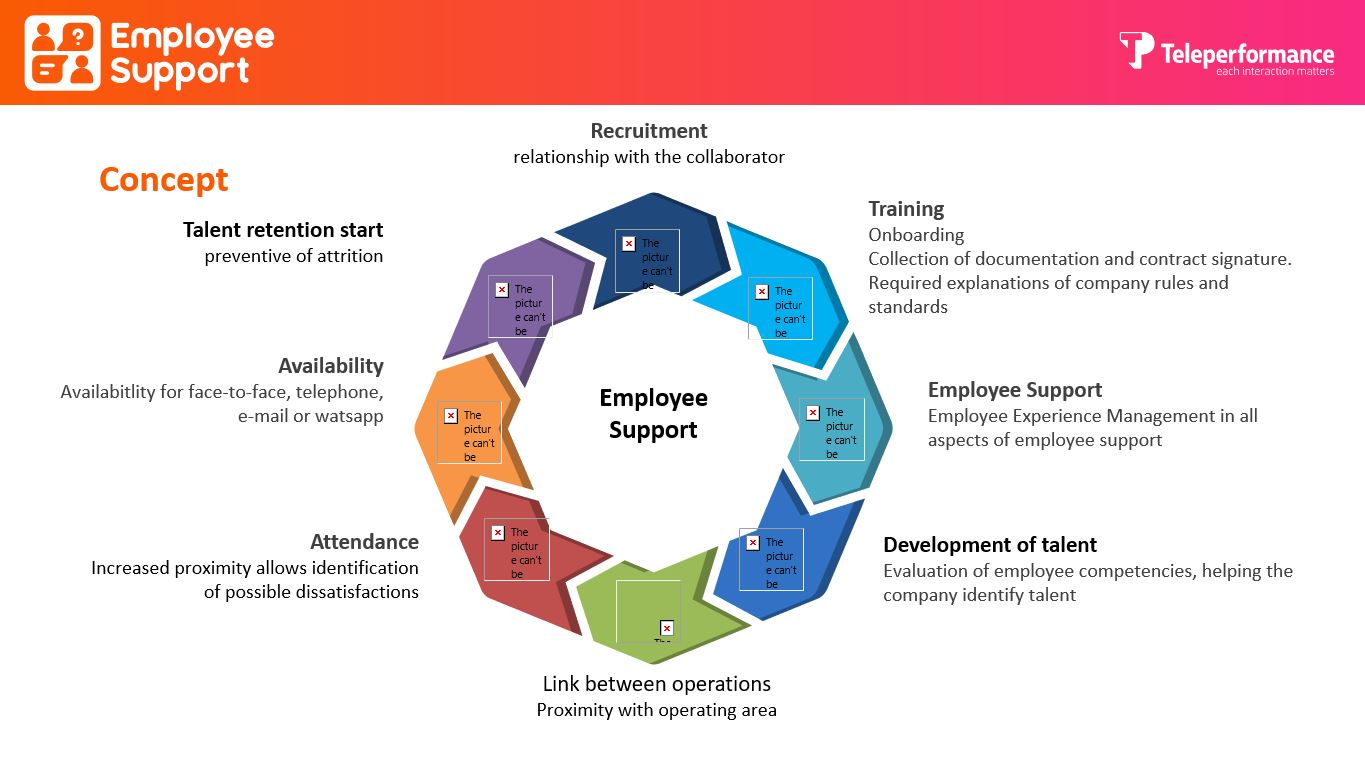 Teleperformance Portugal has already been considered Best Workplace nine times by the Great Place to Work Institute and received, this year, the award for Young Talents  Attraction from the same entity. Also, the company has just been distinguished by Exame Magazine as the Best Company to Work for in the sector of administrative activities and support services.
This shows that the efforts made in order to provide the best working conditions for Teleperformance human resources have had effective results, which are reflected internally and were also confirmed by credible entities that evaluates the workplace atmosphere.
If you want to know more about Teleperformance, please take a look at the following posts:
Teleperformance Careers – amazing experiences
Teleperformance Values: why are they important?
And also take a look at the job opportunities we have for you