Luís Duarte works in the global contact center business and has been in Teleperformance since 2007. Know the story of his career, his achievements, and experience working with us!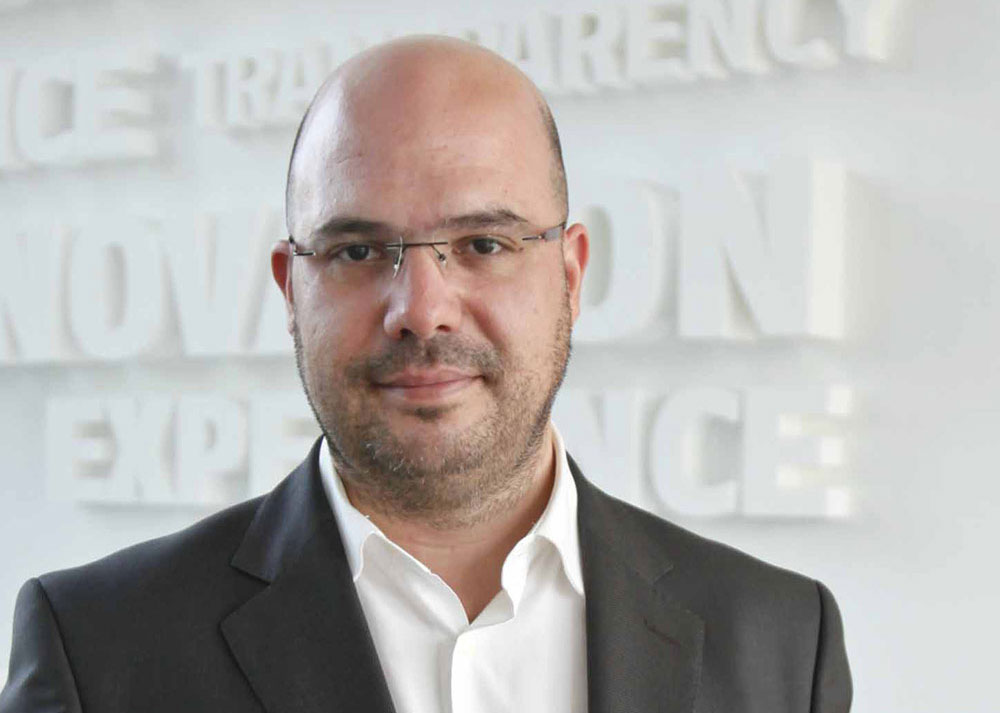 Age: 43 years old
Originally from: Portugal
Qualifications: Computers and Electronics Engineering and Human Resources Management
How many years have you been at Teleperformance?
I celebrated 12 years in the company on the 2nd of January, 2019.
Tell us about the roles you have carried out up until now?
The global contact center business is an interesting area to build a career.I began as a Manager in the contact center area, and I managed a small team that did customer support in English and Spanish for a newly obtained client. However, another client in the financial area was there to make the ramp-up at the same time and I quickly began to collaborate with the person responsible for this project, and I ended up dedicated to that client and in particular on the areas of sales and retention channel. About two years later I had the opportunity to come to Lisbon to manage a new client in the area of technology.
What is your assessment of that career progress?
Extremely positive. Before working at Teleperformance I had worked for several other companies and I had various functions, although always linked to the global contact center business or customer service. I have always taken the risk to seek better conditions and challenges for myself and I had never been more than 3 years in the same company. It is enough to say I am here for 12 years and that reflects my level of satisfaction. I have never learned so much nor have I developed so much both at a personal and professional level as from the moment I have worked at Teleperformance. And this development continues every day.
You assumed the position of Regional Account Manager, tell us a little about this experience and the main challenges of this position.
We started working on this line of business for technical support for the Latin American region in Lisbon due to a question of scalability of the website where it already existed at Teleperformance Boca Raton, Florida. The product that we supported was and continues to be a huge commercial success and it was necessary to find a location that could be an alternative with the capability to support future growth. We have always been able to work very well together, sharing resources that already existed. Today this is still a reality. The clients see us as one, therefore, even though we are in different continents, it is very important that we are fully aligned.
It has gone very well, Teleperformance Group created and implemented procedural and operational standards since a few years ago, so we work in the same manner and the client provides us tools that facilitate the communication and sharing of information. However, nothing completely replaces direct contact, so I will regularly visit the operation and be close to the entire USA team.
Is there any special moment you would like to reveal to us about your progress within the company?
What has especially influenced me have been the people. I have had the privilege of working with extraordinary people, whether in my teams, either in the support areas, or management. It gives me a great pleasure to work with my current team but my team of Setúbal influenced me a lot. They are excellent professionals and excellent people, which I miss a lot.
Teleperformance in Portugal has experienced huge growth over the past few years. How have you seen it?
When I first arrive at Teleperformance, the clients were mostly national. We have managed to keep the majority and attract international clients in a difficult economic climate at a global level. It is a demonstration of our amazing capacity which makes us even more appealing. I believe that we will continue to grow at a rapid pace, which should all make us very proud.
In your opinion which characteristics are the most valued for career progression?
In our business, it is essential to have a passion for customer service, to be almost obsessive, to have a genuine desire to help, even in the most difficult circumstances. To be able to make a mistake and see the positive side, because it's an opportunity to learn. To have the motivation to develop and persist in that personal goal is crucial. For me, this is the key to success in our company, where progression naturally occurs.
Our experience is essential when we are committed to providing unique experiences to our clients. In your opinion, what attitude should our team adopt in order to ensure that the clients who contact us, feel truly special?
We are customers ourselves and we know how we like to be served. If you work in the global contact center business, I suggest the exercise of thinking in positive customer care experiences that we´ve had. How many of those made you feel special? Probably just a small part of them, those who contacted you, exceeded your expectations, went beyond and gave you more than you wished and thus created an unforgettable experience.
We hope this article inspired you to consider a career in the global contact center business!
Do you want to know more successful stories of people working in Teleperformance? Check these articles:
TP Club: Fun, events, family and more!