At Teleperformance there are many perks at work. For example, you have a health insurance since the first day at the company and you can also find free healthy food in the canteens.
Perks at work such as free healthy food and private health insurance. Are those interesting additional job benefits? Well…at Teleperformance you can find free soup, salads, fruit and bread in the canteens and you can also enjoy a private health insurance since the moment you start working.
The supply of healthy food – soup, salad, bread and fruit – fits into the policy of promoting healthy habits that Teleperformance has been implementing within its employees. Another example is the clinics installed in the buildings, where free consultations on nutrition and healthy eating habits are available.
Teleperformance is committed to care about its employees and develops several initiatives and actions that promote healthy living. Regarding health insurance, the idea is exactly the same: employees start enjoying this benefit from the moment they sign a contract with Teleperformance.
These are two important perks at work, which comes along with many other initiatives aiming to find the right balance for the employee's well-being. After all, our family counts nothing less than 10,000 employees of 95 nationalities.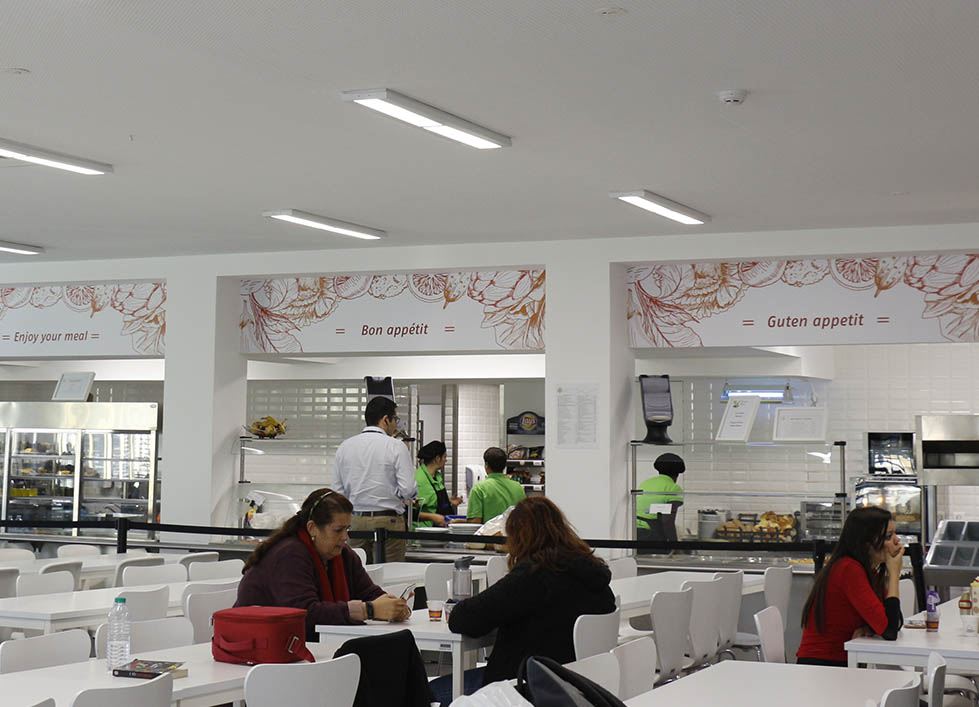 Best company to work for
It is worth remembering that Teleperformance has been considered Best Workplace nine times by the Great Place to Work Institute. This shows that efforts to provide employees the best working conditions and to promote work-life balance are getting results. The most important thing is employee satisfaction, but of course this external recognition is also very welcome.
Among the several benefits available, it is also worth mentioning the work scheduling flexibility and holiday camps for the employees' children, strategically organized during school holidays.
Summer camps are planned within the TP Club, a specific area that organizes free events throughout the year. Among these we find various sports activities, big parties and social events or workshops for new experiences (yoga, gastronomy, fashion, among many other activities). There are, in fact, more than 100 annual initiatives in the different cities where Teleperformance is installed: Lisbon, Porto, Setúbal and Covilhã.