Sérgio Fernandes: Know the story of his career, achievements, and experience on how to reach the top!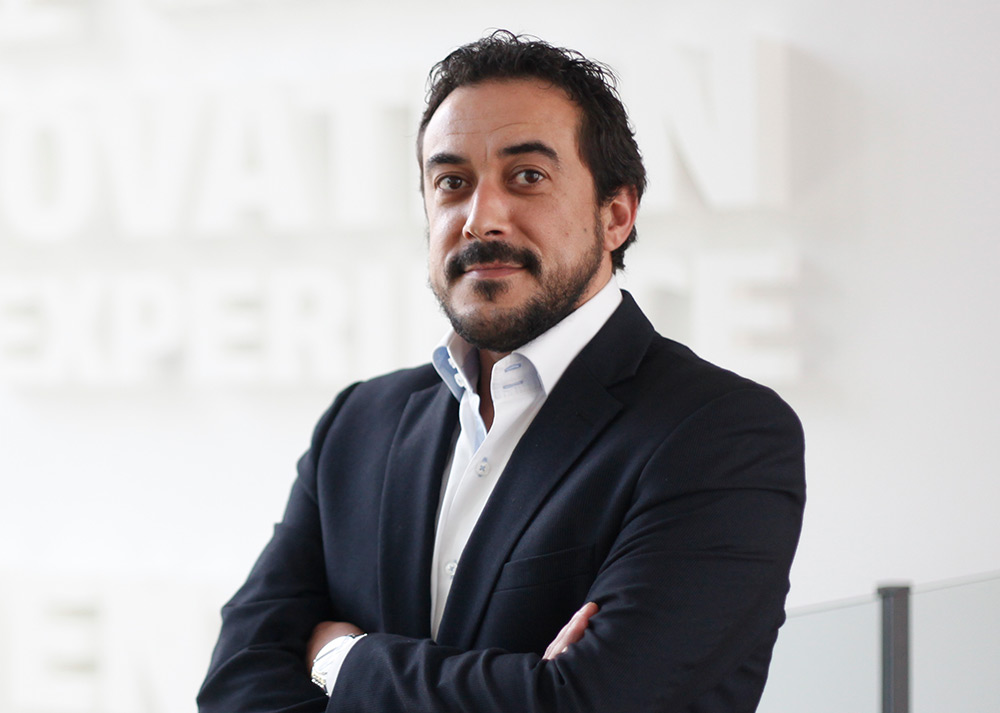 Age: 46 years old
Education: Bachelor's in Accounting and a Degree in Economics
How many years have you been at Teleperformance?
10 years.
What is your assessment of your career path?
After more than 12 years in IT companies, the experience in the area of contact centers has been really very interesting, obviously reinforced by the fact of being in the market leader that has a vision, strategy and dynamics with which I fully identify with. Although the decision to work in a "contact Center" company was not easy, since the image of contact Centers in Portugal was not the best, the empathy with João Cardoso and the passion with which he presented the project on how to reach the top, were decisive. It is only necessary to walk through a company in this area of activity to understand the importance and the added value of what is done here. To follow the development of Teleperformance has been the most stimulating professional challenge of my career. The ability to work with a group of people of great human capacity and training (and I am not referring only to my direct colleagues, but to the whole of this great "family" – over ten thousand) it is very satisfying. I started my activity with the responsibility of the financial and administrative area that at that time was made up of 8 people between payroll, accounts and treasury and the administrative area, in an apartment on Avenida Almirante Barroso, having been added areas such as management control, purchasing and the legal department.
In addition, the vote of confidence in allowing me to also manage the area of premises and apartments, more than 30.000m2 of office and a number of apartments above three digits. It has been a path full of challenges. Plus, the privilege of working with a team of such dedication, professionalism and ability to deliver, commitment (I would write a page of compliments to my team because they know how to reach the top) with the ability to reinvent themselves every day, transforming areas that traditionally are "boring" and not very motivating/challenging into interesting ones. Additionally, the relationship achieved with all areas of the company enables you to develop an even more gratifying work for the sake of this fantastic project that is TP Portugal – a case study.
Teleperformance throughout these last years has seen huge growth. How have you followed this?
The growth of TP is reflected in the development of the areas that I represent today. The big focus is to try to meet the needs, which are increasingly more ambitious, implement mechanisms and processes, that allow day-to-day management and especially to plan, anticipate and create the conditions to meet future needs, focusing on how to reach the top, this is the biggest challenge. Good working conditions, management of the information, competent and available administrative areas, regular and timely payment of salaries, to maintain as part of our brand image with suppliers the fulfillment of the agreements.
Which are the main challenges in the daily management of two of the largest support teams (facilities that manages 11 buildings and several TP apartments and the financial department of the whole company) of Teleperformance?
Well, you know, we plan everything, we try to anticipate, we invest in innovation, we train the teams, we aspire to perfection while asking ourselves how to reach the top, but the biggest daily challenge is to deal with situations that are not foreseeable, we cannot anticipate and that forces us to decide and act quickly, across the board. This could be an absence that was deducted in error and which we have to compensate, it could be a trip that was not requested in advance, an air conditioning unit that has broken down, a supplier that has not delivered the stock, a financial report which had an error, an invoice that has not reached the accounts, a problem at the bank that caused the non-payment of a salary, a client which has delayed a payment, a problem in an apartment that we cannot solve immediately, a health insurance problem, a legal question that we have to respond to immediately, anyway, there are several issues at the same time and that even with a prepared and dedicated team, we need to act on quickly. But given all of this, the biggest challenge is not to let the team "sink" on these issues and look ahead, follow our project that seeks to attain perfection, we see everything as incomplete and seek to improve every day. This across the board view which governs my day to day is only possible due to the fantastic team that provides me support every day and shares my ambition to succeed in improving every day.
Do you have any special/defining moment in your path inside the company that you would like to share?
The most fantastic event is that almost every day is defined either by constant successes or by sporadic failures that lead us to work harder. However, I remember the first day of work – I saw the facilities where I would work (an apartment on Almirante Barroso). It served as the basis for a clear awareness of what Teleperformance is today and to never lose the humility to realize how we reached this level. It is precisely this, the humility of being today the market leaders.
We hope this article inspired you to consider a career in the global contact center business!
Do you want to know more successful stories of people working in Teleperformance? Check these articles:
TP Club: Fun, events, family and more!