Portugal has a rich culture and tradition, being one of the oldest countries in the world.
The tradition, gastronomy, music, architecture, art, and a lot of celebrations to choose from are some of the things that you need to discover when you visit Portugal. The Popular Saints are one of the most popular festivities in the count
Portuguese tradition: Popular Saints
In the month of June the country celebrates the Popular Saints on the nights of St. Anthony, St. John and St. Peter. The main events are the Festas de Lisboa, St. Anthony's day and in Porto when St. John is celebrated.
It's part of the tradition that during the festivities people take the party to the streets with music, eating traditional foods, drinking and having fun. The streets are filled with color, there are balloons and flowers everywhere you look. In Lisbon, people from every neighborhood parade down Avenida da Liberdade with colorful costumes and traditional music. But the liveliness and crowns are in every street, particularly in Alfama, but also Graça, Bica, Mouraria and Madragoa. In the case of Porto, the most popular streets are more traditional neighborhoods that include Miragaia, Fontainhas, Ribeira, and Massarelos. It's also part of the tradition to release colorful hot air balloons into the sky, making one of the most beautiful spectacles in these celebrations.
The delicious smell of traditional foods fill the streets of every city. The traditional ones are sardines, caldo verde (kale soup), marinated grilled pork, homemade bread with chorizo and of course wine and beer. For those who love romance, you'll be happy to know that Lisbon also has a tradition called Casamentos de Santo Antonio (Weddings of St. Anthony), in which multiple couples get married at once in a beautiful ceremony.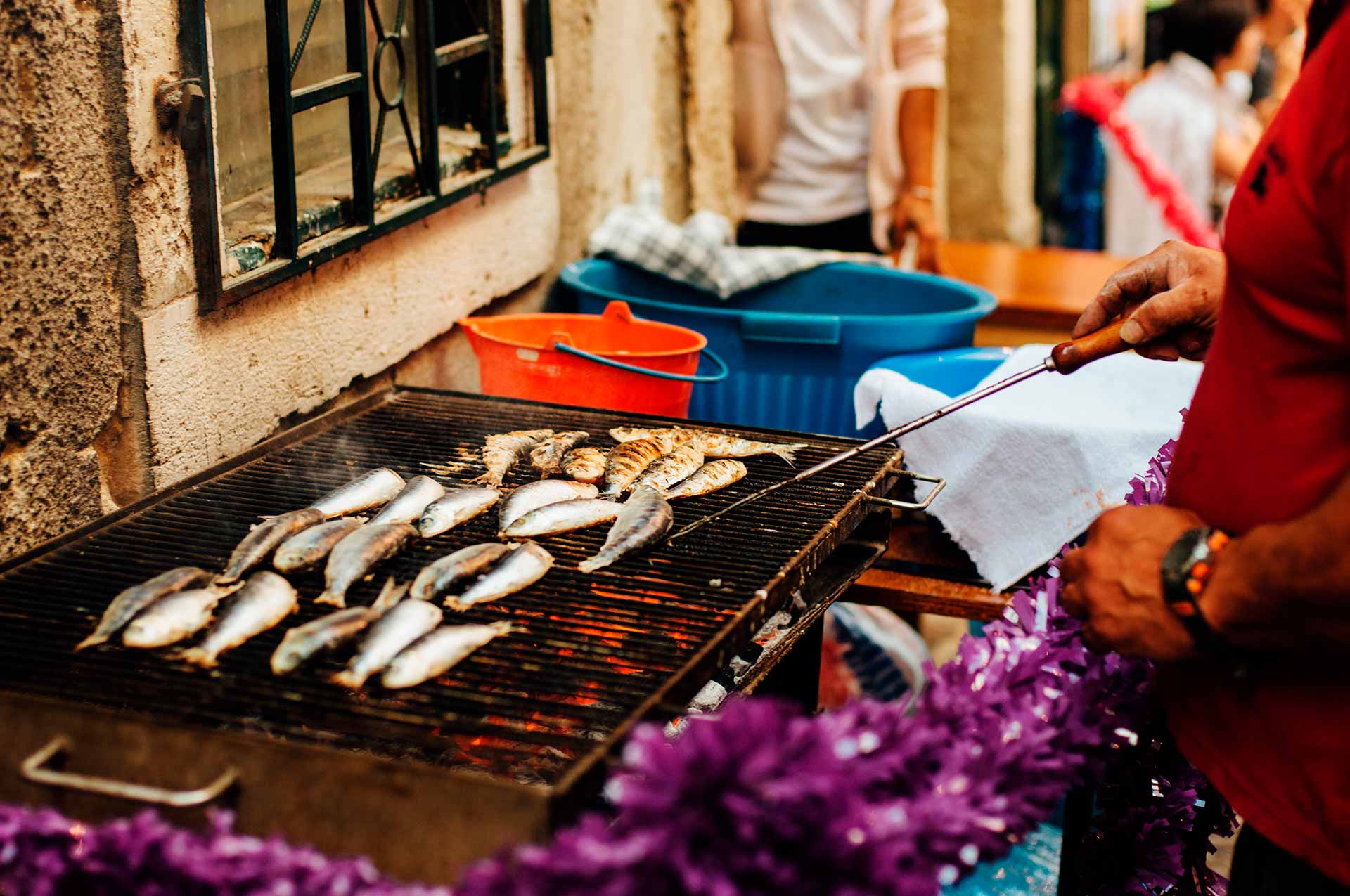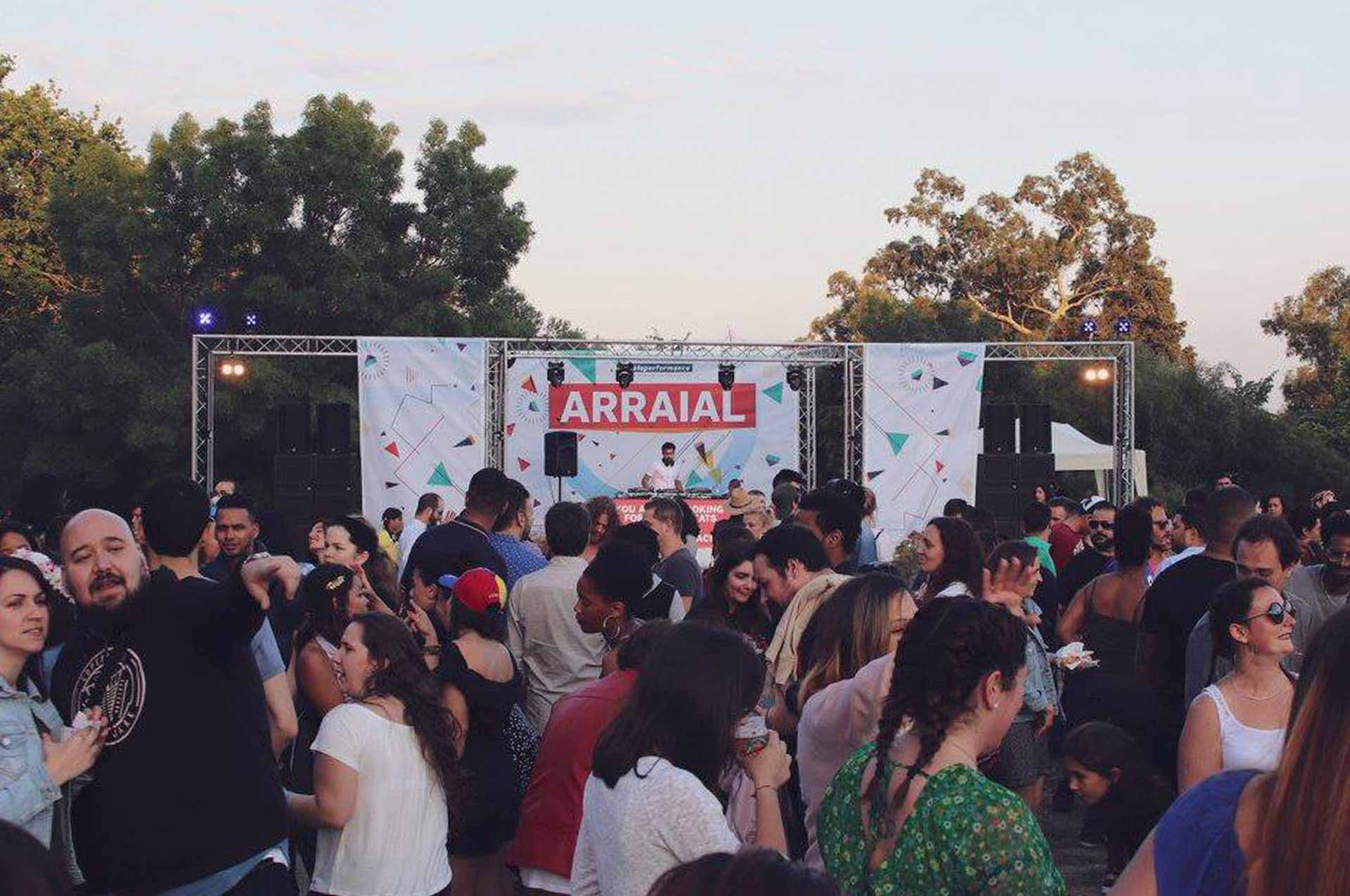 Teleperformance Portugal organizes several events throughout the year, including Arraial that celebrates Portuguese tradition. This event happens in the largest green space in Lisbon and reunites our team, their families and friends! In Arraial everyone has a good time enjoying good food, drinks, dancing to the sound of music and playing games like table football.
Our team is welcome to bring their families and friends enjoying a summer afternoon filled with fun, trying Portuguese food like the sardines and caldo verde. All of this is free for every TP employee, however, everyone needs to bring only one thing: a good mood!